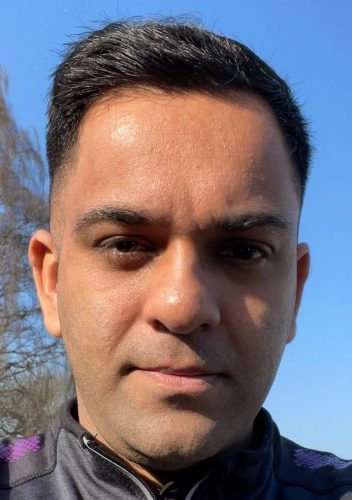 Cheshire Cricket Board is committed to supporting and creating more cricketing opportunities for members of diverse communities throughout the County. The CCB Communities (Urban) Action Plan highlights the wide range of activities with which the Board  is currently engaged and our plans to deliver growth and sustainability across all programmes.
We are proud to introduce Rehaan Rather – Cheshire Cricket Board's first Community Development and Coaching Officer. Rehaan is responsible for overseeing the Urban Action Plan.  Read more about some of the exciting initiatives Cheshire Cricket Board is involved with below.
Rehaan Rather
Cheshire Cricket Board
Community Development & Coaching Officer
07809 443307

North Bangladeshi Cricket Association
Cheshire Cricket Board are excited to announce a 'first of its kind' initiative to support and create more cricketing chances for members of the Bangladeshi community.
The North Bangladeshi Cricket Association (NBCA) was launched earlier this month (May 2022) thanks to support from Lancashire Cricket Foundation, Yorkshire Cricket Board and Cheshire Cricket Board.
As part of the initiative, a new NBCA cricket league has been formed showcasing nine Bangladeshi teams from across the three counties. Matches get underway from Monday 16th May, with Bredbury St Marks CC acting as a host venue for the Cheshire-based teams.
Cheshire Cricket Board Community Development Officer Rehaan Rather was among the guest speakers at the launch event at Bradford's Prestige Hall. Rehaan has played a key role in securing Cheshire's involvement in the scheme and is now looking forward to the fixture programme.
He said: "It was fantastic to be invited to Bradford for last week's launch and to feel the sense of excitement in the room for this new initiative.
"I got to speak with many people from the Bangladeshi community and heard some amazing insights into what motivates them to play the game and the tremendous efforts they make to do so.
"We (Cheshire Cricket) are very pleased to be able to support the new league and we look forward to watching it grow over the coming. We are committed to working with diverse communities and ensuring there is a pathway for everyone to experience cricket."
Humayun Islam BEN, CEO from BEAP Community Partnership, said: "It's really exciting – it's been a bit of a dream and it's come to a reality with all these teams coming together.
"It's creating opportunities and it's fantastic to have Yorkshire, Lancashire and Cheshire all on board and having NBCA created."
The nine teams that will make up the league are: Bengal Tigers Bradford Cricket Club, Hyde Boys Cricket Club, Rochdale Tigers Cricket Club, Coldhurst Cricket Club, Chadderton Cricket Club. Also showcased are Oldham United Cricket Club, Oldham Lions Cricket Club, Oldham King Riders Cricket Club and Westwood Cricket Club.
Gareth Moorhouse, Clubs and Participation Manager for Cheshire Cricket Board, said: "It's fantastic to be able to collaborate with our neighbours at Lancashire and with Yorkshire Cricket too, but more importantly this is about providing a springboard for the NBCA to thrive.
"Out thanks go to Bredbury St Marks for agreeing to become a host venue. We know the players are sure to receive a warm welcome from Geoff Mountford and the team. It promises to be a very exciting summer for all involved."
In addition to the new league, the NBCA hope to provide development opportunities for players by running ECB Foundation 1 and Core Coach (Level 2) coaching courses, while there are also ambitions for a player and coaching exchange with teams in Bangladesh. The initiative will also have a focus on youth development and engaging female members of the Bangladeshi community.
Mr Islam added: "We are creating opportunities for people may not have opportunities. Playing cricket offers escapism – it brings them that opportunity and what better way to put a smile on your face through cricket.
"For the future we are looking at a much-expanded vision of the NBCA and we hope it continues to grow and grow."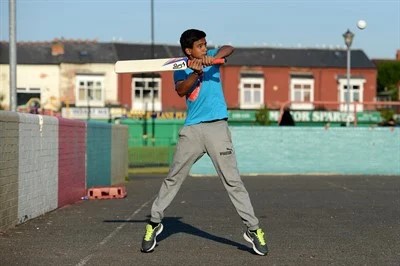 Street Cricket
Alexandra Park, Edgeley, Stockport SK3 9RH
Every Thursday from 9 June 5pm - 7pm FREE
Contact Rehaan Rather 07809 443307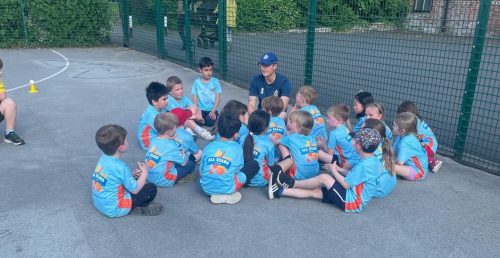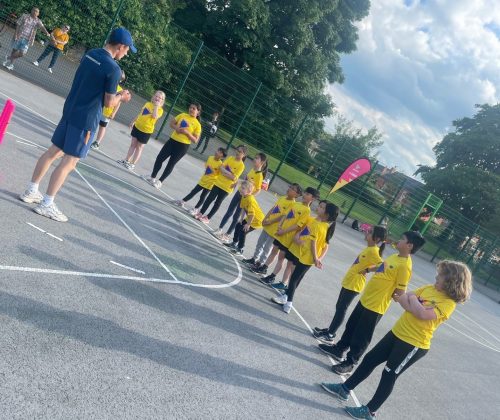 All Stars & Dynamos Cricket
Alexandra Park, Edgeley, Stockport SK3 9RH
Every Tuesday from 7 June 5pm - 7pm FREE
Contact Rehaan Rather 07809 443307