Pre-Season Message to Parents of our Youth Players
Player Pathway update – 30/4/21
Over the Easter holidays, Cheshire Cricket Board staff welcomed over 1000 children back to our Player Pathway (Advanced) courses. It was fantastic to see so many enthusiastic young cricketers taking part in activities at outdoor venues around the county.
Following the completion of these Advanced courses, a number of children will now be invited to take part in the Cheshire Youth Cricket (CYC) Under 13 and Under 15 District Festivals, which are scheduled to take place week commencing 31st May. Selected players will be invited to represent one of our six district squads across the week of cricket. Selection letters to successful players will be sent from 3rd May onwards.
Despite the ongoing challenges posed by Covid-19, which led to the suspension of CCB pathway courses over the winter, we are very excited to be able to offer the District Festival programme, which has been expanded this year to include a record number of players and teams at U13 and U15 level. At the conclusion of the Festivals, CYC will then be in a strong position to select County Age Group squads for the U13, U14 and U15 age groups for the 2021 season.
During the month of May, selected players aged between 16 and 18 will also participate in a series of internal 30 over games. In addition to providing more competitive cricket for this age group, the games will support the CYC coaches to select County squads for the U18 and U18 Development teams for the summer match programme.
Details of all fixtures and scores from our district and county age group games can be followed via the Board's playcricket site https://cheshirecb.play-cricket.com/ and via our Pathway Twitter feed @CYC_Scores
We wish all our Pathway players a very enjoyable and successful season.
Gavin Colebourn, Performance and Pathway Manager - 30 April
April 2021 - The last 14 months or so have been chaotic. The hard work of the Cheshire Cricket Board's staff and officials, with assistance from volunteers, has enabled us to do what we have done. We hope to be able to continue to provide coaching, cricket and fun over the Summer.
Thanks to you all for your tolerance, patience and understanding at this most frustrating of times.
Recent Government and ECB guidance means the outlook for cricket across Cheshire in Summer 2021 now looks more positive.
As matters currently stand, the Cheshire Cricket Board (CCB) and Cheshire Youth Cricket (CYC) have a range of activities planned for the Summer.
Club and School Network - A comprehensive schools cricket coaching programme is underway providing both coaching and playing opportunities for children through the local club network. This includes Chance to Shine, Dynamos and All-Stars and includes a wide range of coach development courses taking place at Clubs in April and May. This too includes All Stars, Activator Training, localised ECB Level I courses and completion of the suspended ECB Level II courses from the Winter.
CCB Pathway Courses - We have not been able to run our District and Excellence level courses this year. However, and encouragingly,  we did see record numbers attend our Autumn and Advanced courses and we were able to resume the suspended indoor courses over the Easter holiday. Players will be contacted accordingly around future summer and winter pathway courses.
Boys County and District Programmes - The ECB runs national County age group competitions for the u13,14,15 and18 age groups for boys.
For age groups outside these, given the difficult circumstances, CYC will not be selecting squads or competing in a County fixture programme this Summer.
We hope to be able to offer something to these age groups later in the Summer through our Summer pathway courses
For the u13,14 and 15 age groups, CYC will be running a weeklong District Festival course in the week commencing 31 May. Players will be nominated and invited directly from their attendance at the Advanced Course programme. This Festival will give even more players the opportunity to play and develop their skills whilst playing representative cricket.
At the conclusion of the District Festival, u13, 14 and 15 County teams at will be selected to take part in a series of County fixtures later in the Summer (dates and opponents to be finalised in due course - but probably between June and August).
The u16, 17 and 18 age groups will select two squads to compete in a match programme running from June to August. Further training for these age groups will take place, including matches, in May to complement the Excellence session that took place over the Easter weekend. Selection will take place at the conclusion of these sessions.
Girls County and District Programmes - The ECB runs national County age group competitions at u15 and 18 for girls.
A District level program will take place for u11s and 13s during the week commencing 31 May. We hope further District games can take place during the Summer holidays.
U15 and under 18 County age groups teams will be selected from the girls attending the Advanced and Excellence sessions over Easter. Those selected will be notified in due course and will take part in a County programme between June and August.
We will provide any future updates on the website and district and county age group games can be followed on our play cricket page:
https://cheshirecb.play-cricket.com/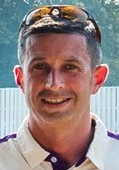 Gavin Colebourn April 2021