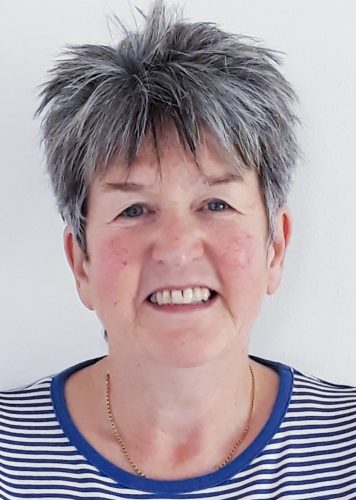 Cheshire Cricket Board are delighted to announce the appointment of Di Totty to the Board of Directors, for an initial two-year period.
Di, who is president of Cheshire Women's Cricket League (CWCL), has been appointed as an independent non-executive director with specific responsibility for women and girls cricket.
She was formally appointed at the September 18th meeting and becomes the third female member of the Board alongside County Welfare Officer Julie Rafferty and fellow non executive director Catherine Forshaw.
Speaking shortly after her appointment, Di said she was looking forward to supporting clubs and communities throughout Cheshire to support the growth of the female game.
"I think this is a great opportunity to shine a light on some of the fantastic work the Board does, and in particular to connect to some of our female grass roots players and demonstrate to them that cricket is a game for everyone," said Di.
"There has been a huge push from ECB in recent years to raise the profile of the Women's game, but as a County we have been relatively successful in this field for a number of years. In that respect you could argue there wasn't really a need for a specific role on the Board, but nevertheless I feel this is a very progressive move and I am very happy to be involved."
A former youth footballer for Wales, Di made the switch to cricket in the mid 1980s after finally hanging up her football boots. She joined Christleton Ladies, who later became Chester Boughton Hall Ladies following a switch of venue to Filkins Lane.
Off the field, Di has held numerous committee roles at Chester, and has become a popular and influential figure in the women's game, working closely with chairman Sarah McCann and the wider committee to establish the CWCL as one of the leading competitions in the country.
The CWCL recently announced a merger with the men's Cheshire County Cricket League and Di believes there is now a great deal of momentum behind women and girls cricket in the County.
She said: "Sarah and I were very pleased to help shape Cheshire's countywide plan for Women and Girls Cricket, which formed part of the new County Partnership Agreement (CPA) with ECB. Despite the challenges posed by Covid-19 this summer, we all remain very much committed to working together in the best interests of the Women's game.
"One of the challenges I am most looking forward to is how we can move the game forward in terms of the standard without compromising the social (fun) element. Kids today have so many other distractions that cricket needs to be an attractive option for them, so we need to keep listening and ensuring we offer enough formats – like T20 – to remain relevant."
Asked what success might look like at the end of her initial two year term on the Board, Di explained she hoped to see growth across all areas of the female game.
She said: "Building on some strong foundations I would love to raise the profile of the women and girls game even further and to increase participation at all levels. We want to encourage more clubs and teams to get involved in our league structures, whether that be softball or hard ball, and in particular those based in the south and west of the county where the growth hasn't been as rapid."
For more information about women and girls cricket in Cheshire click here.