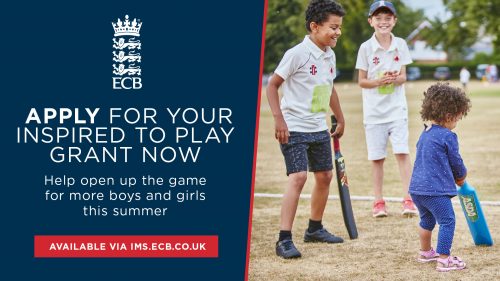 ECB Inspired to Play Grant
The ECB Inspired to Play Grant is now live for 2022. The scheme aims to increase the number of children (boys and girls aged under 18 years) participating in the game by supporting the delivery of recreational cricket activity for these groups during the months of June - September 2022.
Clubs can apply for a grant of £1,000 to deliver activity to new and existing members this summer, with the following types of activity considered:
• Activity that drives new or existing girls' sections.
• Official All Stars Cricket or Dynamos Cricket programmes.
• Summer School programmes, such as cricket camps for children.
• Activity that drives inclusion based initiatives.
• Other recreational cricket activity delivered to children.
To find out more about the scheme and access the full guidance notes, please click here. Once you are ready to submit an application, you can register for (or log into) the ECB's Investment Management System here.
The closing date for applications Tuesday 31st May 2022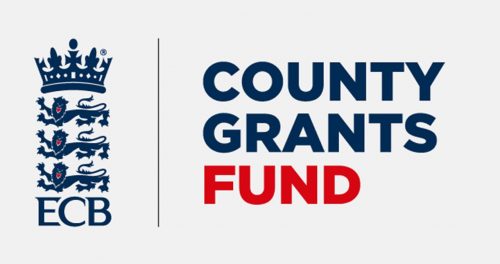 ECB County Grant Fund - Launched in September 2021, the ECB County Grants Fund aims to support affiliated cricket clubs to deliver sustainable projects in the following three areas:
Creating Welcoming Environments
Providing Enhanced Facilities and Playing Opportunities
Tackling Climate Change
For more information, including full guidance notes and eligibility criteria, please click here.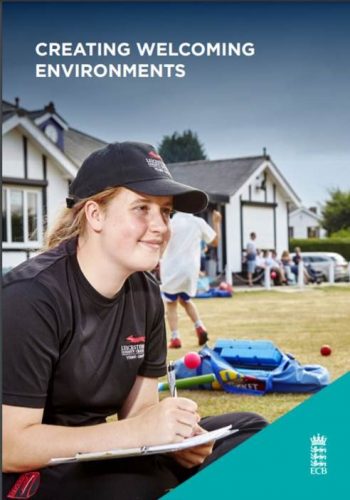 ECB's Creating Welcoming Environments provides guidance for cricket clubs to help make cricket facilities more inclusive and welcoming to all, by creating better environments for everyone using them and to encourage a more diverse range of people to join cricket clubs and get involved in the game at a recreational level. Club facilities are an important factor in ensuring that everyone, regardless of age, sex, sexual orientation, race, faith or disability, feels comfortable within the club environment.
ECB Covid-19 Financial Support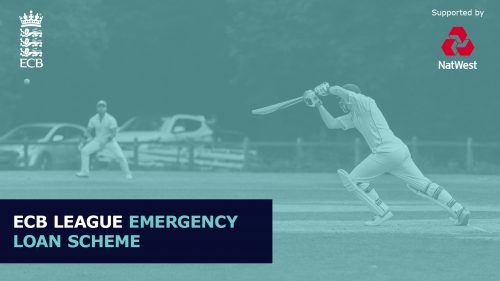 The Emergency Loan Scheme is the most sustainable funding scheme available to clubs and is open indefinitely with the intention of supporting clubs over the long-term. The amounts that clubs can apply for have increased to £50,000 for clubs with a junior section and £20,000 for adult only clubs. Eligible costs for the scheme now include adapting to comply with COVID-19 guidelines and pitch renovation costs to help get games of cricket on. Click the links below to access the guidance notes and FAQs for both clubs and leagues:
Emergency Loan Scheme (Clubs) – Guidance Notes
Emergency Loan Scheme (Clubs) – FAQs
Emergency Loan Scheme (Leagues) – Guidance Notes
Emergency Loan Scheme (Leagues) - FAQs
.

Sport England
Each year, Sport England invest more than £250 million of National Lottery and public money to help people play sport and take part in physical activity.
Thanks to Sport England funding, a number of Cheshire clubs have been able to develop their facilities for members and guests.
Click here to access the latest information from Sport England including the popular Return to Play: Active Together crowdfunding initiative and the new Places and Spaces fund, both of which can attract pledges of up to £10,000.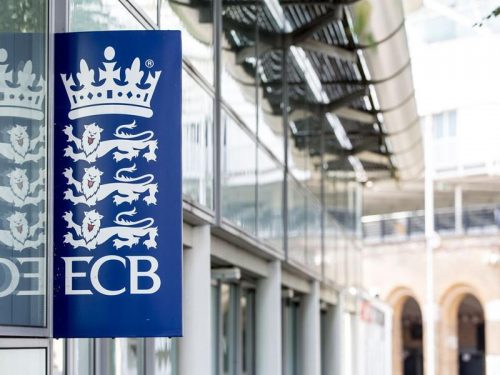 ECB Interest Free Loan & Fundraising
The England and Wales Cricket Trust (EWCT) Interest Free Loan Scheme provides finance to clubs for capital projects to help them build and ensure a sustainable future. Clubs with a junior section can borrow up to £50,000 and adult-only clubs may borrow up to £20,000, subject to certain terms and conditions. To find out more about the scheme or download an application form, please click here.
Fundraising is a vital – and fun – way to generate extra income for your cricket club and fund future development. There are funding schemes in place through the ECB and other sources for capital and smaller projects but clubs must also find additional ways of generating income. This is where fundraising comes in. Discover all you need to know about fundraising to make your club more financially secure on this page, including ideas, tools and resources to set you on your way.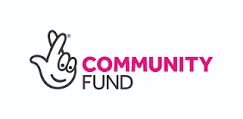 National Lottery & Community Funders
Though not cricket or sport specific, a number of Cheshire clubs have benefitted from financial support courtesy of the National Lottery and other community funders. Click on the links below to access further information about these schemes.
National Lottery Awards for All
Tesco Community Grants
Entrust Landfill Communities Fund
Aviva Community Fund
Arnold Clark
Co-op Locnal Communities Fund
Waitrose Community Matters
Online Fundraising and Grant Search Engines
Clubs can get free donations from retailers through members online purchases. Have a look at Easyfundraising or Club Together Now. There are also a number of grant search engines clubs can access – these sites are updated periodically and may help you to source funding for your project: