EQUITY, DIVERSITY & INCLUSION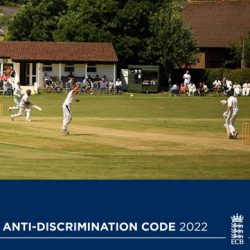 ECB Whistleblowing – Reporting Discrimination
Cheshire Cricket Board stands against discrimination in all its forms and are committed to ensuring that cricket is a game for everyone. If you have experienced or witnessed discrimination you can report it through the ECB's website.  Reports will be triaged by the ECB and investigated by the relevant cricket organisation.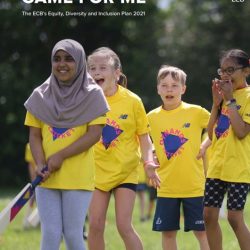 Cricket is a Game for Everyone
Everyone should be able to say 'Cricket is a game for me'.
Cheshire Cricket is committed to ensuring that cricket is accessible, safe and welcoming to all.
Diversity is a key priority as we seek to grow the game, promote health and well being and opportunities to a wider audience.
We are committed to creating welcoming environments where:
everyone feels included;
individual differences are recognised;
the contributions of all are recognised, respected and valued.
everyone is treated with dignity and respect, free from bullying, harrassment and victimisation
We will work with all our stakeholders to promote this across Cheshire cricket and will strive to maintain the highest possible standards.
We are committed to the principles of equality of opportunity and aim to ensure that no individual is discriminated against on any of the protected characteristics:
age, gender, disability, race, parental or marital status, pregnancy, religion or belief, sexual orientation.
OUR GAME IS UNDER INTENSE SCRUTINY AT THIS TIME AND IT IS CLEAR THAT SUBSTANTIAL ACTION NEEDS TO BE TAKEN TO ADDRESS INEQUALITIES ACROSS THE GAME.
In March 2021 the ECB set up the Independent Commission for Equity in Cricket (ICEC) to look at issues of diversity, inclusion and equity in cricket, at all levels and in all roles. The reason for the Commission has never been more important than now and their public Call for Evidence is now live.
Over the coming months the ICEC will evaluate the state of equity in cricket. It will examine discrimination and identify opportunities to tackle the problems. The Commission, which is fully independent of the ECB, will also identify good practice in the game that can be learnt from, shared, and improved. The evidence gathered will inform a landmark report, set to be published in the summer of 2022, which will include evidence-based recommendations.
We wanted to let you know that the first stage of the Call for Evidence is now live for six weeks. The ICEC wants to hear from anyone who has a connection, or a past connection, to cricket in the UK. Whether a recreational player or a professional, volunteer, employee, coach, umpire, parent or a fan, the ICEC needs to hear from you and we would encourage you to share your views.
To take part in the ICEC's online survey, and to learn more about the ICEC, use the buttons below.
It is important to note that the ICEC is completely independent of the ECB and your views can be shared anonymously.