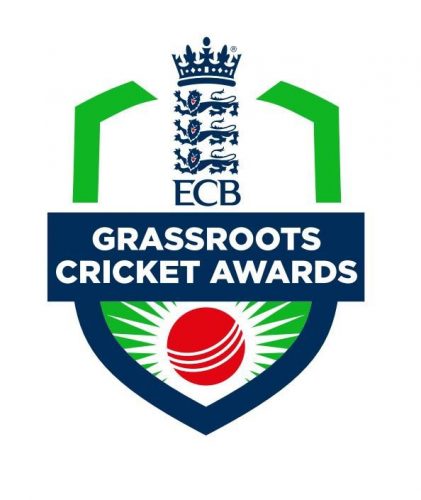 ECB Grassroots Cricket Awards
The Grassroots Cricket Awards (formerly NatWest OSCAs) are aimed at recognising those volunteers who give their time to the game of cricket.
These awards provide an opportunity for you to nominate and recognise the volunteers who make cricket possible.  The Grassroots Cricket Awards aim to reflect the achievements and efforts of the cricket community from all areas of the game including clubs, leagues and communities.
Please submit your nomination to Gareth Moorhouse using the Nomination Form by Sunday 8th August
8 Categories - all listed below
• Connecting Communities – A Club or community organisation which has gone above and beyond the call ofcricket to support communities/groups coming back to the game we love.
• Inspired to play – An Individual or group within your club or community organisation going above andbeyond to open the game up to new audiences.
• Rising Star Award – Young volunteer making a difference – 11 – 16-year-olds.
• Game changer – Young volunteer 17 – 25-year-olds making a difference in the game.
• Unsung hero – Those heroes who impact our game and help us make cricket happen. This could be groundstaff, coaches, officials, umpires, or other volunteers.
• Growing the game – A league volunteer, committee member, or administrator going above and beyond tosupport clubs and help increase the number of games played.
• Lifetime achiever – That one individual who has given many years of service to your club or communitygroup you could not do without.
• Cricket innovators – Someone who has brought new ideas and/or implemented new systems to improveyour club or community group.