Grassroots Awards 2021
INSPIRATIONAL volunteers from across the County have been honoured at a glittering end of season celebration event at Emirates Old Trafford.
The inaugural 'Cheshire and Lancashire Grass Roots Cricket Awards' were held at The Point on Friday October 8th, bringing together some of the most talented and passionate individuals from the world of recreational cricket.
The Grass Roots Awards ushered in a new era of volunteer reward and recognition after ECB announced an end to the long-standing OSCAs (Outstanding Service to Cricket Awards), supported by NatWest.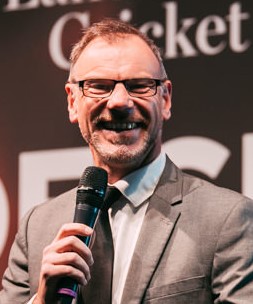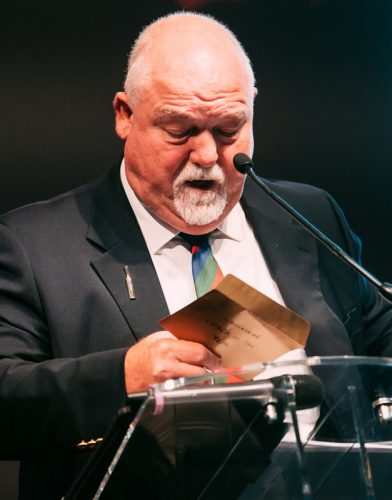 Former England captain Mike Gatting was one of several high-profile guests, sharing the stage with compere Charles Dagnall (Test Match Special and Sky S
ports) and Lancashire and England cricketers Kate Cross and Alex Hartley, who recorded a live version of their popular 'No Balls' podcast.The famous faces may have sprinkled some stardust on the occasion, but the real applause was reserved for the heroes who have helped to galvanise our sport through the most challenging of times during the pandemic. The Grass Roots Award winners and runners-up were among the 600-strong crowd, which also included key figures from the league and club network and representatives of the Cheshire Association of Cricket Officials and the Cheshire Association of Groundsmen.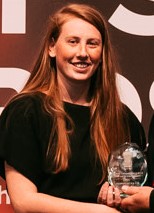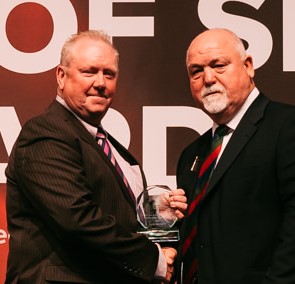 Charles Dagnall's opening address paid tribute to the aforementioned groups before the Awards began in earnest, starting with the delayed ECB Coach Awards, which should have been presented at the (Covid-postponed) England versus India Test Match in September.
Upton CC's Ellen McGowan was a popular winner of Cheshire's Young Coach of the Year Award, while Lee Prince was named Coach of the Year for his fantastic work with Nantwich Vipers. The Outstanding Service to Coaching Award went to Wallasey CC's Andy Ward in recognition of his dedication to the club's junior section.
Photography by: Matt Eachus themancphotographer.co.uk
The Grass Roots Awards followed quickly after with Cheshire celebrating 10 winners on the night, each with an inspiring personal story to tell. The winners and their categories are listed below, together with some notes from their nomination: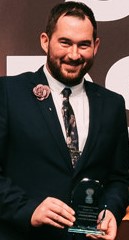 Connecting Communities - Adam Harwick (Stalybridge CC)
Adam has been pivotal to the revival of the club's junior section, working closely with six local primary schools to grow numbers from zero pre-Covid to more than 60 juniors in 2021. He has identified and supported new coaches to become qualified, and led a number of other community-engagement events including a family BBQ and Fun Day which attracted many new social members to the club.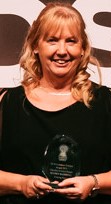 Unsung Hero – Mandy Harding (Christleton CC)
Mandy has been the cornerstone of creating a welcoming environment at Christleton CC. She plays a leading role on the club committee and has been the catalyst for improving and updating the clubhouse, carrying out much of the work herself. She inspires and encourages other volunteers to support club projects including women's soft ball festivals and numerous community events such as the popular 'Cricket Rocks' festival.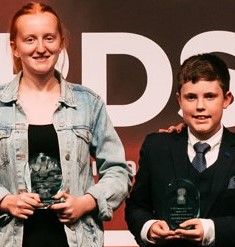 Rising Star – Oliver Passant (Stockport CC) and Emily Page (Warrington CC)
Oliver has shown outstanding dedication to his club, Stockport CC this summer, combining playing duties with scoring, umpiring and assisting the club's groundsman. While isolating during lockdown he turned his hand to producing flyers to support the club's fundraising efforts and when he was allowed to return he jumped straight back into club life, helping the U9 and U11 coaches and supporting an All Stars Festival.
Emily has displayed maturity, leadership and commitment to Warrington CC despite the agony and frustration of not being able to compete herself due to injury. She has scored, umpired, coached the club's All Stars and attended the ACO Young Officials Course. Thanks to her commitment to volunteering, several of Emily's U15 colleagues also decided to join her as junior activators this summer, showing what a fantastic role model she has become. Despite her injury Emily helped recruit a team to enter the women's softball tournament held earlier in the year and then umpired and scored on the day itself.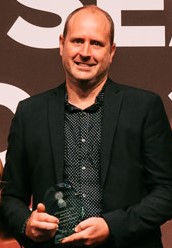 Growing the Game – Richard Clorley (Middlewich CC)
Richard has had an incredible impact on the fortunes of Middlewich CC throughout the pandemic. As lead organiser for the club's junior teams, he has helped recruit new coaches and volunteers, supporting their training and development. He has been present at nearly every junior fixture, spending most evenings and weekend mornings at the club. Richard is the club's lead Activator and - at the opposite end of the spectrum - helps the older juniors integrate into the club's senior sides. Throughout 2021, Richard has worked closely with the local junior leagues to insist all Covid cancellations are replayed, ensuring junior cricketers never miss an opportunity to develop their skills. Off the field he has led fundraising efforts and championed the use of live scoring for junior and senior fixtures.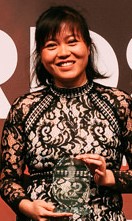 Game Changers – Gloria Lui (Warrington CC)
As a new volunteer, Gloria has been a breath of fresh air and a fantastic acquisition for coaching team at Warrington CC. She has shown exceptional leadership skills, taking on the role of Lead Activator for the club's blossoming All Stars section, diligently preparing for each session and recruiting additional volunteers to deliver fun, purposeful and active sessions. She is now looking to continue her progress along the Coach Development pathway and spearhead the revival of the club's women's section.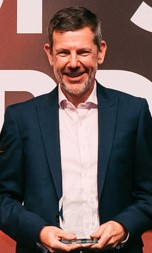 Cricket Innovators – Chris Simpson (High Lane CC)
Chris is a true innovator who has transformed the fortunes of his local club. He has successfully led several major grant applications to improve the club's infrastructure and was the protagonist in a successful £175,000 multi-agency bid to complete the access road to the club, which has opened up High Lane CC to the wider community. To support the above projects, Chris developed his knowledge and skills on social media, and has produced some powerful video appeals to support various successful crowdfunding campaigns. His efforts are already bearing fruit, with High Lane FC taking up residence at the club's Middlewood ground, leading to increased playing and social membership for both clubs.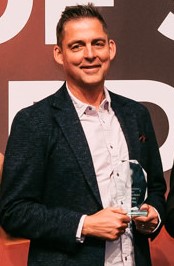 Inspired to Play – Tom Jones (Warrington CC) and Kimberley Davies (Wallasey CC)
Tom has a boundless energy and passion for developing junior cricketers. In 2021, he oversaw a flourishing All Stars programme with nearly 90 participants and supported an initiative to partner another local club, offering regular opportunities to children who would otherwise not have played. Away from Warrington CC, Tom has worked tirelessly to promote local cricket including his appeals to support the charity 'Cricket Kindness' and his own You Tube channel with free to access 'Stay at Home Cricket' videos. Tom has also turned his hand to producing Podcasts and has now hosted more than 50 episodes with the major focus on guests from Women and girl's cricket.
Kim is an outstanding volunteer and a true ambassador for the sport. When she moved back to the North West to work from home last winter, she funnelled all her energy and enthusiasm into launching a women's section at her club Wallasey CC. Incredibly, the club attracted upwards of 60 women every Monday night and sessions were so popular they were able to field multiple teams in softball festivals across Cheshire and Lancashire. The club now have big plans for Women and Girls cricket in the future.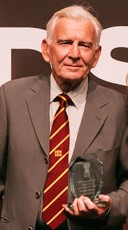 Lifetime Achiever – Stuart Hirst (Oxton CC)
Stuart Hirst has given 51 years of selfless service to the Wirral based club. Over the past five decades, he has carried out many volunteer roles with distinction and his legacy can now be felt all around the club. Stuart held the roles of club and cricket secretary for more than 20 years, and was an ever present figure in junior coaching over a period of 40 years, running multiple age group sides and devoting his time at evening and weekends. As a former playing member he took a keen interest in the development of the ground and is now an integral part of the club's Grounds Committee, working alongside other passionate volunteers to provide a first class playing facility. He has also acted as Oxton's League Representative, attending meetings, dinners and Awards evenings on behalf of the club. A worthy winner of this year's Lifetime Achiever Award.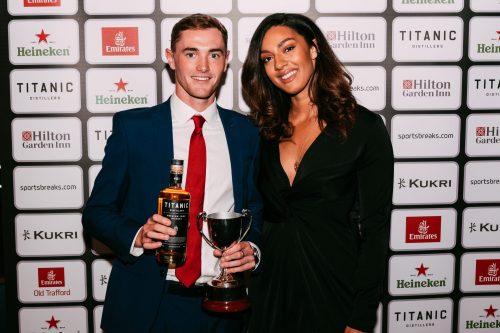 At the conclusion of the Grass Roots Awards, guests were treated to a three course meal and a short speech from Mike Gatting, who recalled several stories from his Test career including the 'ball of the century' at Old Trafford which propelled Shane Warne to international stardom. The stage was then set for the end of season Lancashire (Men's and Women's) Player of the Year Awards, and there was more success on the night for Cheshire, with former CYC player George Balderson named 'Young Player of the Year' and ex-Bramhall CC players Danny and Emma Lamb also collecting prizes.
Cheshire Cricket Board would like to thank everyone who completed a Grass Roots nomination on behalf of a club colleague, and the fantastic network of volunteers who have helped to 'get the game on' over the course of the last two summers. Our attention now turns to our new monthly Volunteer Shout Out initiative, in which clubs are invited to say 'thank you' to one of their Grass Roots heroes who will be featured on the Cheshire Cricket Board website.