Cheshire Disability Squad
The Cheshire disability squad plays in Hardball D40 and Incrediball Super 9s national championships.
Physical Disabilities
Learning Disabilities
Hearing Impairment
2022 Match Programme
National Disabilities Cricket League on play-cricket
1 May Northants D40 Away
8 May Yorkshire Super 9s Home
15 May Derbyshire D40 Home
22 May Shropshire D40 Home
29 May North Wales MACS Super 9s Away
12 June Lancashire Super 9s Home
26 June North Wales MACS Super 9s H
3 July Yorkshire Super 9s Away
10 July Northants D40 Home
17 July Lancashire Super 9s Away
24 July Derbyshire D40 Away
31 July Yorkshire D40 Away
7 Aug Shropshire D40 Away
14 Aug Yorkshire D40 Home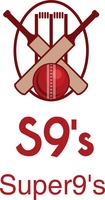 Super 9s
Matches on play-cricket
Incrediball Super 9s Regional Midlands & North 2021
2021 Incrediball Report - Played 6 Won 0 Lost 5 Abandoned 1. Like most county teams, April 2021 was the first time since August 2019 the team had played a game.
2021 was a steep learning curve for the squad as 5 new squad members were playing their first full season at county level.
The team did themselves proud even though they did not win a game in the league season there was clear progress made as individuals. Most notable was Alex Marsden's fantastic 45 v Staffordshire in the last game of the season and with some good performances from Alex saw him receive the Super 9's player off the year.
Next year, will be another season where we will see good progress for the team with 1 or 2 players that have the protentional of progressing into the hardball team.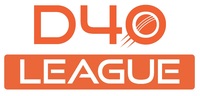 Hardball D40
Hardball D40 League Div 2 North 2021
2021 Hardball Report - Played 6 Won 3 Lost 3. 2021 saw the return of D40 Hardball cricket in Cheshire, with 4 new players playing their first season for Cheshire.
Victories against Derbyshire x 2 and Yorkshire in 1 of 2 t20's we played against them on the day. We were competitive in every game we played with some very close games going down to the wire and battled well against a strong Lancashire side who we came really close to winning our home game losing by 12 runs thanks to a quick fire 36 from Tom Hewson getting us within reach.
Jack Perry took D40 Player of the year with his 3 x half centuries highest being 76, and his excellent first season as captain.
Alexandra Harrison, took President's player of the year for her excellent all round performances throughout the season.
2022 sets up to be an exciting year for the team who will be looking to continue the momentum and push for promotion to Division 1.
Disability Squad
History
Formed in 2000 in conjunction with Cheshire Cricket Board
National Incrediball League 2000 – 2005
Reached finals in 2005 at Southampton Ageas Bowl - Incrediball runners up
Two Cheshire players represented England MLDs first ever tour to South Africa and also in England in 2007
Entered first season Hardball 2006
Two Teams entered for first time in County Championship hardball and softball
Won First Incrediball Title in 2007
Won Hardball County Championship 3 years running in 2008, 2009, 2010
A 3rd Player went on to represent England MLD in Australia in 2009 and is now the Current Captain
Runners up in hardball in 2011
2012 saw 3 Cheshire Players represent England PD squad in their first ever tour to Dubai to play Pakistan.
Nine players from Cheshire have represented England and England Lions at MLD and PD LEVEL
New structure in 2013 to standardise disability cricket
Continuing development of Hardball cricket in Cheshire 2012 – 2015
A 4th Cheshire player went on to represent England MLD in series in Cheshire in 2017
3 players currently (2021) in England set up
League structure reformed 2015 – 2020
Squad went back to just Incrediball team for 2019 season due to falling numbers - young and experience players throughout the restructure
The introduction of Hearing Impairment players into ECB disability leagues from 2021
Hardball and Super9s Incrediball team entered for 2021 ECB National Championships.